Here is a list of projects carried out by our users using the data provided by API-FOOTBALL.
If you have done a project with our API and you would like it to appear in this list, please contact us.
FOOTBID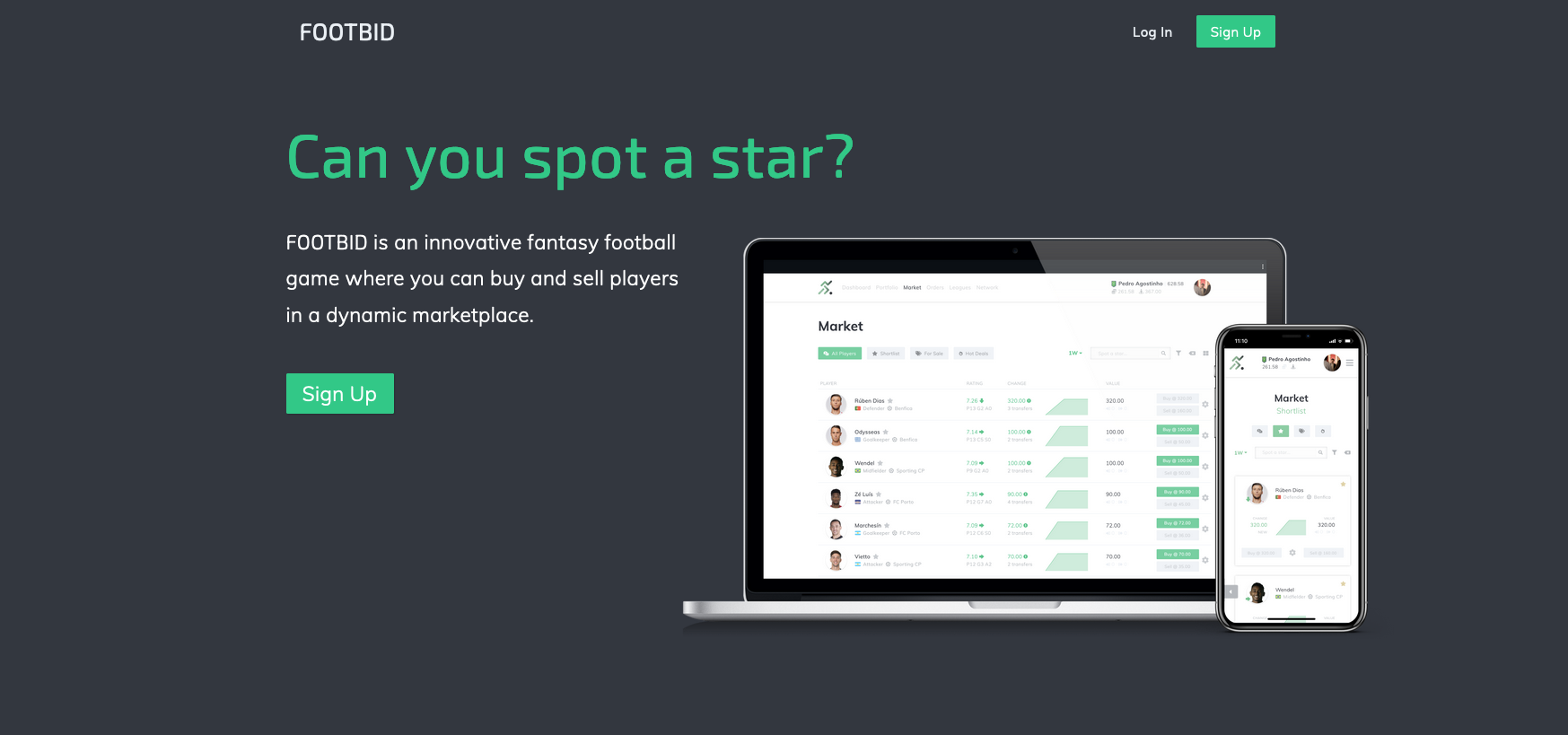 FOOTBID is an innovative fantasy football game where you can buy and sell players in a dynamic marketplace. It enables people to buy and sell athletes' virtual shares, which are valued in accordance with their real-life sports performance and the supply and demand verified in the platform.
Our ultimate goal is to create a ground-breaking sports investment platform through an athlete-centric approach, by crafting an engaging, rewarding and transparent experience for all sports' lovers.
For now, FOOTBID is a fantasy football game where no money is at risk and no profit is expected either to the platform or its users
How does FOOTBID work?
FOOTBID works just like a typical fantasy football game, but with an innovative marketplace dynamic powered by the thrill that only your passion for sports and expertise in football player evaluation may bring:
Invest Wisely: study the market to target undervalued or upcoming stars and purchase shares of those you believe to be great deals;
Monitor your Porfolio: continuously build the perfect portfolio with your favourite players in order to maximize dividends and other benefits;
Conquer the Leagues: join highly competitive fantasy leagues, with your friends or the FOOTBID community, and win extra prizes;
Analyse your Dashboard: control and improve your performance by inspecting your key metrics and follow their evolution over time;
Trade with Profit: turn a profit by timely selling peaked players and use the resulting income to reinvest in the hottest prospects;
Show your Skill: climb the investors ranking, compare yourself with friends and top performers in FOOTBID and become our G.O.A.T.
Available here : https://www.footbid.com/
---
CHANT.FAN
AN APP THAT POWERS YOUR SOCCER SUPPORTERS GROUP
Build Community Chant is your private platform for members, built around the season and match day.
Simplify Leadership Leading a group is a full-time job on top of your day job. Use a platform custom built for managing a supporters group.
Power Match Day Tailgating. The march to the stadium. Leading the chant. Willing your club to victory. Supporters are the heart of soccer amplified with Chant.
Available here : https://www.chant.fan/
---
FOOTYGURU365
FootyGuru365.com is the best football prediction site in the world designed to help make your football betting more fun! On of our most popular sections is our Correct Scores Tips page as it has been known to have a very high strike rate and helped our members to correctly guess the outcomes of matches.
Available here : https://footyguru365.com/
---
MY BET ASSISTANT
The website is a platform for sports betting enthusiasts.
It contains a wealth of analysis and statistics on all the competitions.
Available here : https://www.my-bet-assistant.com/
---
TIPPER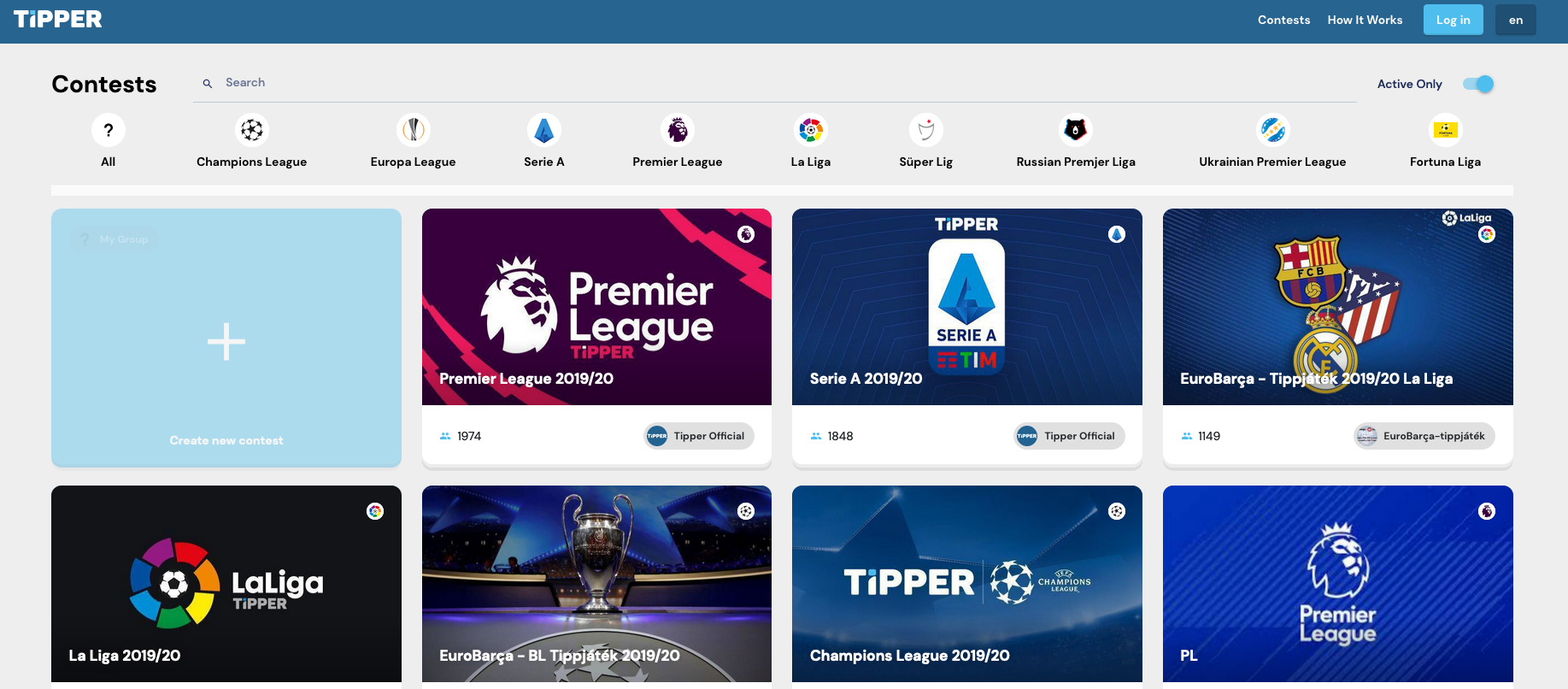 Tipper is a super easy-to-use football scoreline prediction platform which was designed to replace the traditional Excel based and alike - result guessing games. Play it with your friends, with your colleagues or within an open group, Tipper provides a 21st century solution!
Available Here : https://tipper.io/en/
---
WEBFOOT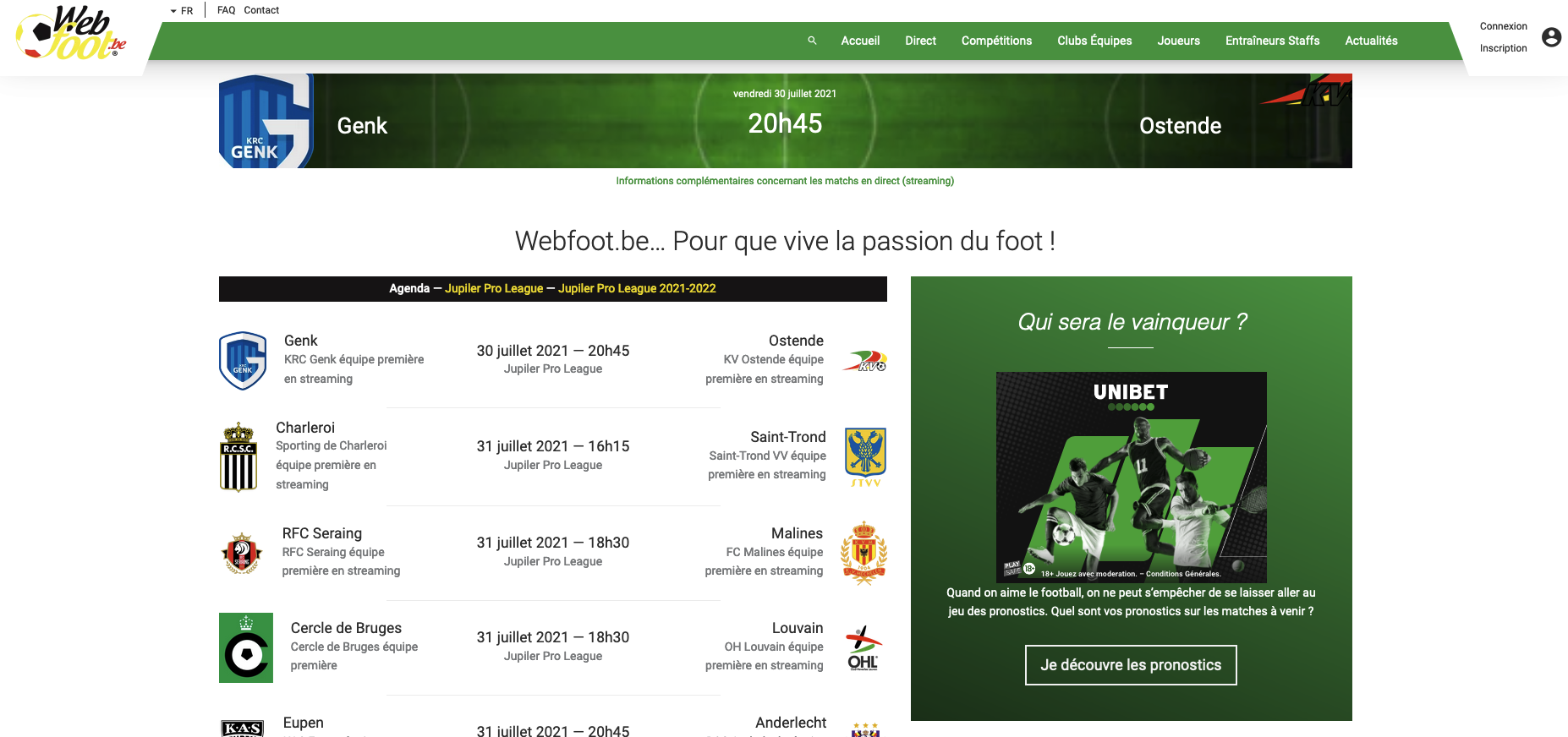 Football fans, professional or amateur, Belgian or foreign, will find in webfoot.be the perfect link to their passion. In just a few clicks, they will have access to all the information about football matches, past and future, but also about results, rules, news… In short, everything that makes them vibrate in the world of football. Interactive, the site even allows them to become correspondents and share their passion with as many people as possible.
Never miss a football match again with Webfoot!
Go to webfoot.be to experience your favourite football matches live and streamed, completely free of charge. Below is a list of the most important matches taking place in the near future. Would you like to personalise this list and be informed about the evolution of your favourite matches? Sign up and have access to your webfoot every time you log in.
Available here : https://webfoot.be/
---
FIRSTLIGHTMARATHON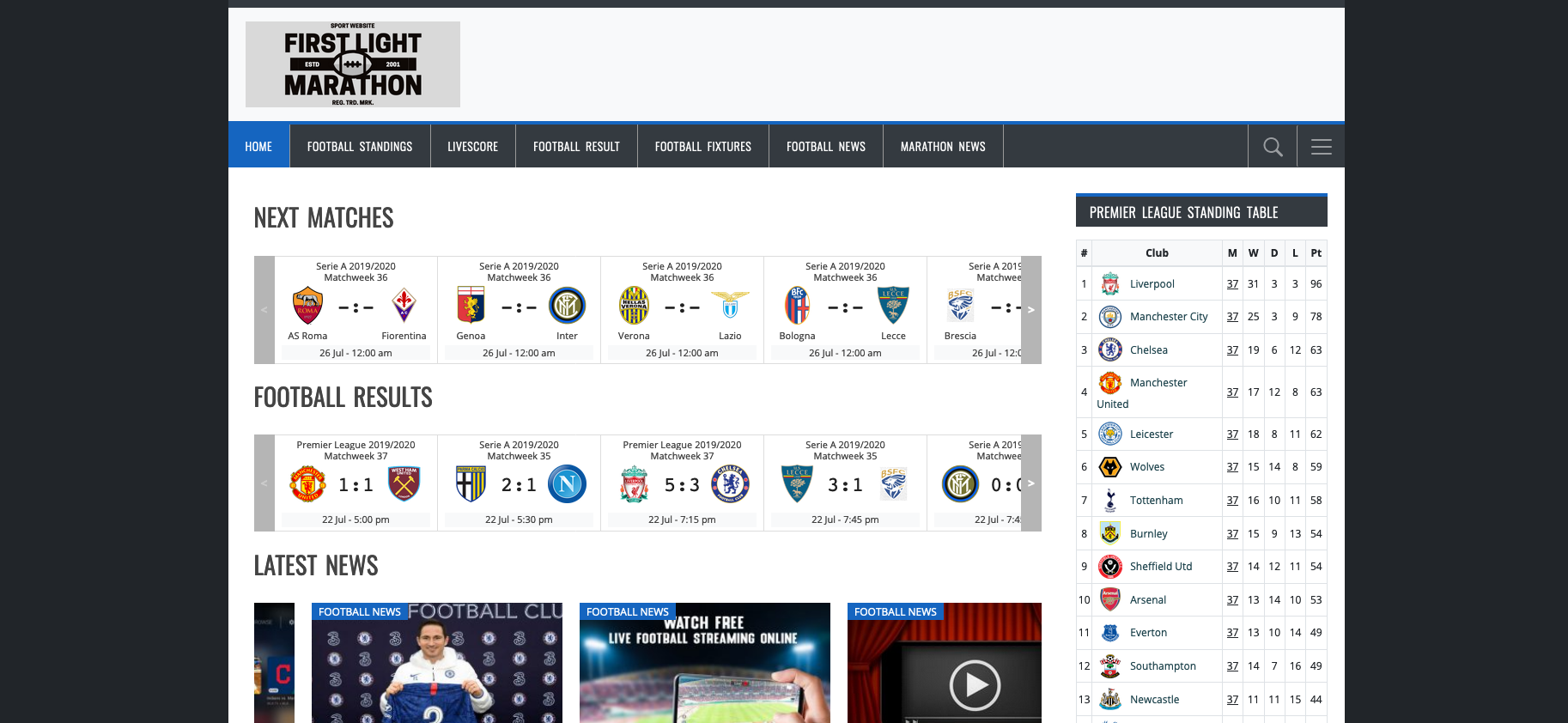 Available here : https://www.firstlightmarathon.com/
---
SCRIPT BETTING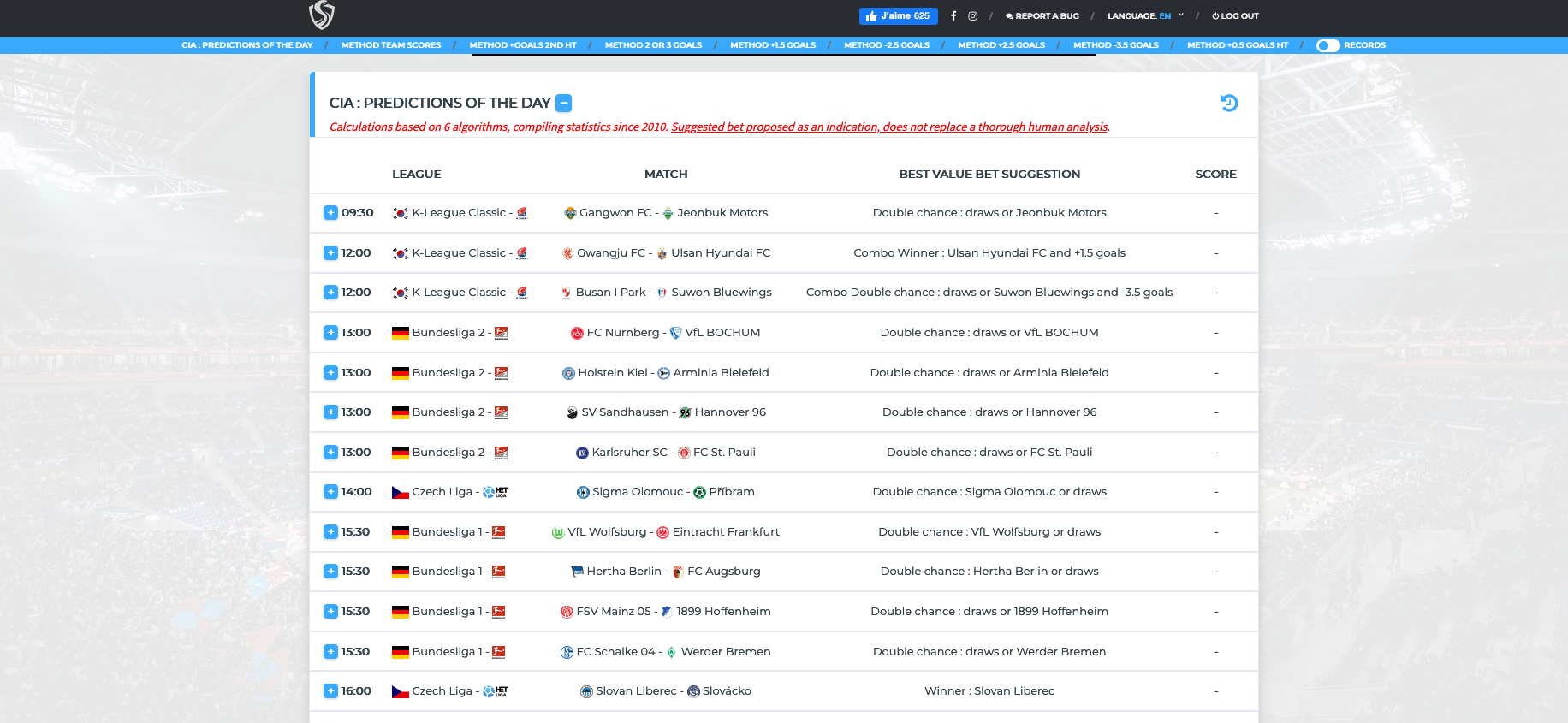 Script Betting is a platform dedicated to sports betting methods, which builds tailor-made automated programs according to your needs.
Their program runs continuously in order to have and provide you with the most accurate data on football. If you want to save time in the analysis of sports results and thus avoid wasting time studying the results match by match and reporting them in an Excel file, they certainly have the technology to simplify your calculations and forecasts!
Here are some examples of what their program is capable of achieving :
Method 2nd Half: bet on a team after X matches in a row without more goals in the 2nd half
Method +1.5 goals: bet on a team after X matches in a row with less than 2 goals
Method +0.5 goal HT: bet on a team after X matches in a row with 0-0 at half-time
Method no draw: bet on a team after X draws in a row
Available here : https://script-betting.com/
---
MAMMOUTH-PRONOS
Free football and predictions game for everyone, Play and follow the calendar of the biggest European competitions!
Multiple 1 N 2 system: 7 prediction tactics per match
The game is based on an advanced 1N2 system, as you can play singles (1,N,2) as well as doubles (1N, 12, N2), or even sacrifice the match with a triple. Many strategies become possible, especially since a bonus match spices up the grid.
Integration of new players during the year
Even if you arrive in the middle of the season, you can enter the competition thanks to the mini-season systems. Where a missed day is a major disincentive in most football prediction games, Mammoth splits the championships into four 9- or 8-day mini-seasons, with a sophisticated scoring system.
Team game with 3 players
Only 3 players are required to form a team on Mammouth! You can quickly build a new team that will challenge the best. The team game allows you to double the challenges offered by the game without spending more time on it.
Cup tournaments
The cups are the occasion for very intense tournaments. Direct confrontation matches are organised and the tension rises as the competition progresses. Among the tournaments, the Champions League is an elitist cup where only the greatest players are invited.
Monthly ranking
Each month, a ranking rewards the best player via an original attribution of mammoths, rhinos and aurochs, according to performances on all the forecast days. This title is not only honorary, as it gives a ticket to the next Champions League, regardless of the overall ranking.
Community
Mammouth Pronos provides many tools to communicate with other players, which contribute to a friendly atmosphere. The chat to discuss hot events, the forum for sharp debates or an internal team discussion module to set up game tactics.
Available here : https://mammouth-pronos.fr/
---
SPI SOCCER PREDICTION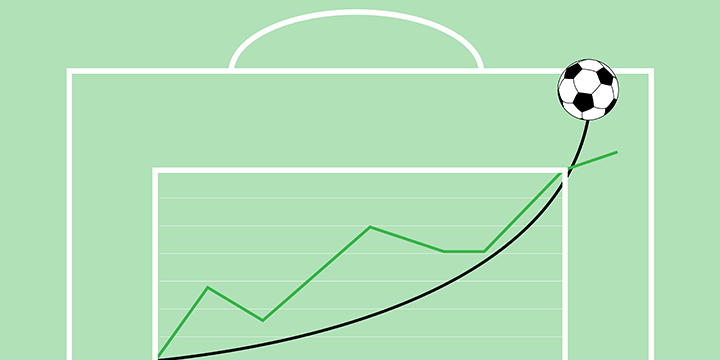 While browsing a professional social network known enough not to mention it, I came across a POST from a developer using our API to develop a project for predicting results for football matches. This should be of interest to a lot of ours users.
Based on FiveThirtyEight SPI-Prediction and API-FOOTBALL, Mark heimer wrote a python program that suggests football-matches that are worth to bet on. Eveluated on historical data this algorithm would generate a rentability of +2% in the longterm.
This program helps to find favorable betting odds on evaluating public SPI-Ratings
To make clear this algorithm has no guarantee to succeed but it can provide helpful advise on deciding which bet you should choose.
Link to the project : https://gitlab.com/13_mark/spi-soccer-prediction/
---
BETNOTBAD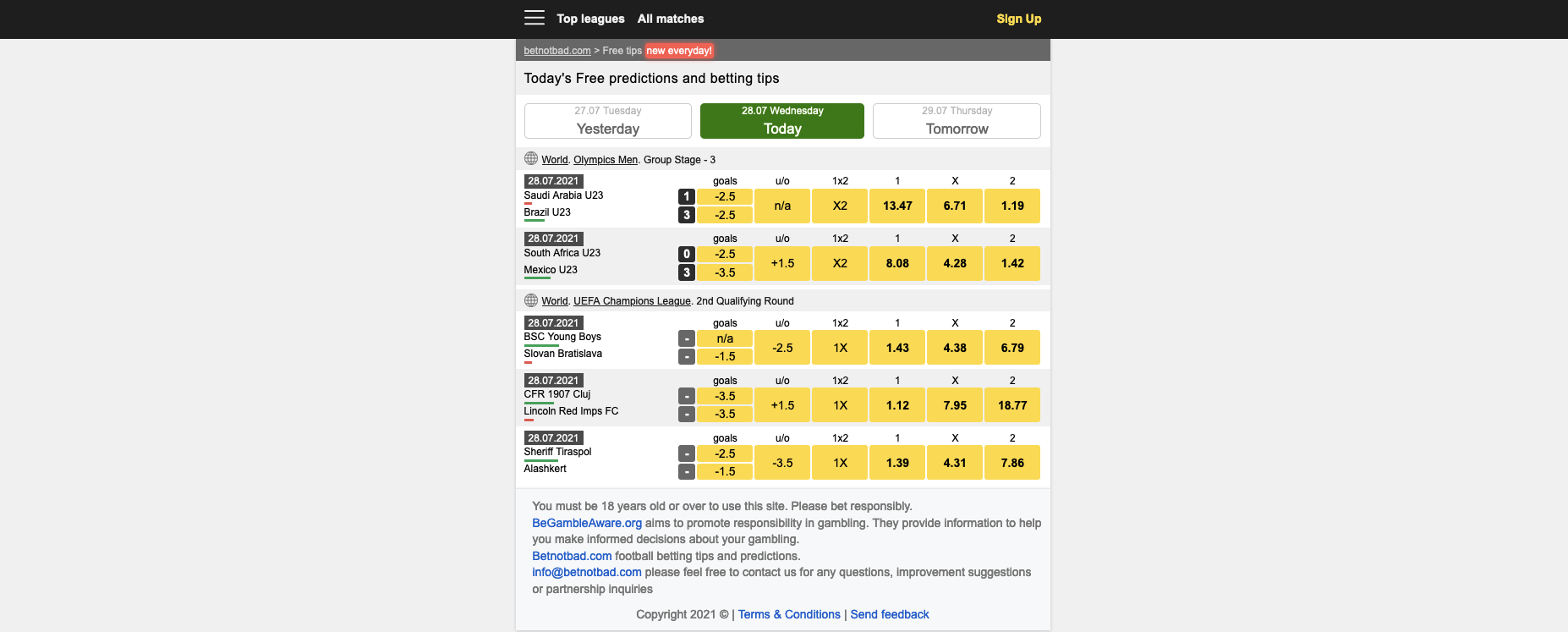 Betnotbad.com is automated sports predictions platform. With our free predictions and tips system you can strengthen your bet decision and make succsful bets. Home Win, Draw, Away Win, Under/Over 3.5, Under/Over 2.5, Under/Over 1.5 goals, Asian Handicap percentage tips are available for each game.
Available here : https://betnotbad.com/
---
jogosdehoje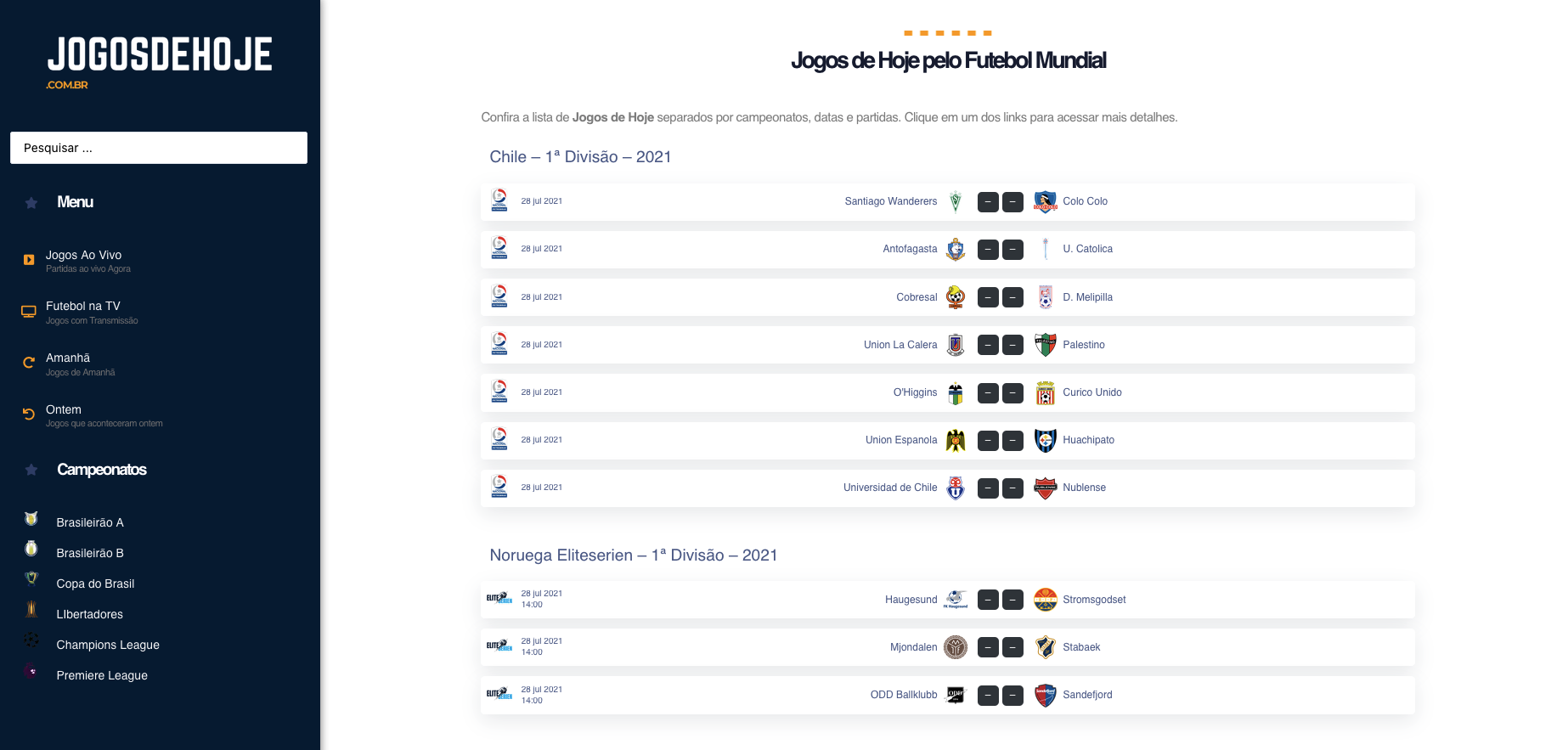 A great Live Football website that shows today's matches in real time JogosdeHoje.com.br
All Today's Games for World Football. Follow real-time matches, live, leaderboards, upcoming matches and more.
Available Here : https://jogosdehoje.com.br/
---
DATAFOOT.FR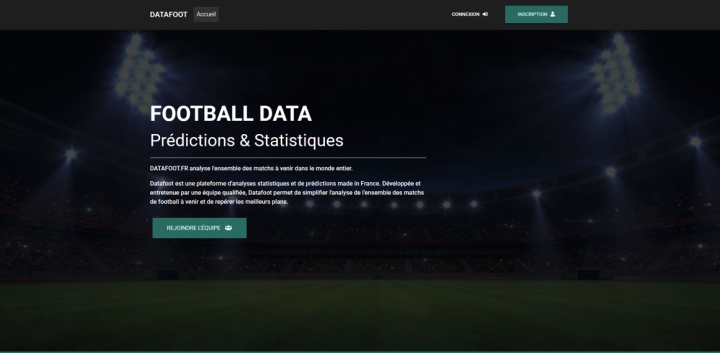 Datafoot.fr is a platform for analyzing upcoming football matches created by tipsters for tipsters.
Thanks to the power of API-FOOTBALL, more than 40 leagues are analyzed around the world and the data are presented very simply through 2 interfaces.
From a first interface, you can easily analyze all the next upcoming matches and make effective decisions in order to become better in your betting career. You can also sort the events by power difference for example. In order to see which are the best matches to bet on.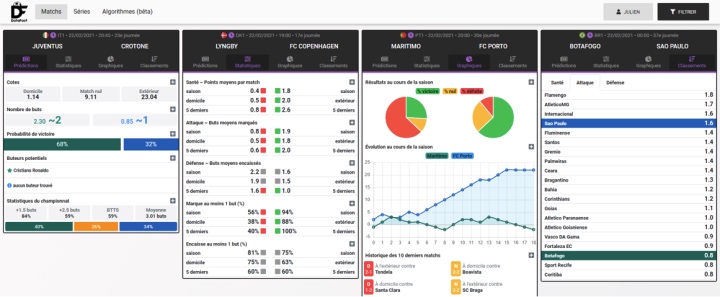 A second interface will offer you all the consecutive series of events that have not happened for a team. For example to have the opportunity to know that Manchester City is on a 13 games winning streak.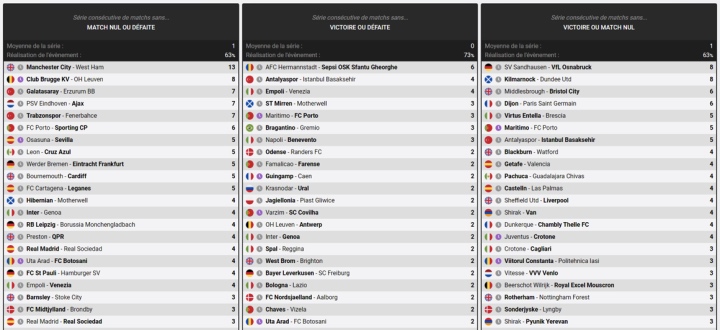 Do not hesitate to join the community on datafoot.fr ?
---
SPRINGCHAT

React to what's happening in the world of sports, on Springchat. Springchat creates real-time conversations for sports fans to chat about live matches and trending sports news in private spaces with other fans they don't know, in a chat experience like no other.
Available Here : https://springchatapp.com/
---
ALGO-FLASH

Algo Flash is an ultra-powerful algorithm developed by experts in statistics and based on a calculation method that is unique in the world and that only our subscribers have the chance to enjoy! Every day, you receive the results of the games in more than 40 leagues!
Available Here : https://go.algo-flash.com/football/